I know for most people, bread is the devil. It goes against everyone's diet plan, but let's be honest… it's the BEST! There is nothing like warm bread with a little butter on a crisp fall (or winter) day. There is something cozy about the smell of bread baking in the oven. I even know a person who bakes bread just for the aroma and never eats it!
I am a bread person myself, though I'll admit to trying to limit it. However, baking bread I just find enjoyable. Whether you are using a bread machine or your own hands, there are so many good recipes out there to enjoy.
When having people over for dinner… perhaps one of the upcoming holiday dinners… it's nice to have homemade bread on the table for all to enjoy. So here is one of my fail-safe, so easy to make recipes that I use over and over.
I found this recipe at An Oregon Cottage blog. It is amazing and is 100% whole wheat! This bread is super easy to make and only takes 1 rising and you can use a mixer with a dough hook to knead it as well. If you are nervous about making your own bread, then you'll definitely want to check out the blog as she even has a step-by-step tutorial. Just want the recipe, find it on An Oregon Cottage blog here, or follow me on Pinterest!
First time making bread? Then you might need a few items. Here are a few recommendations to get you started!
Want to keep your recipe? Check out my Recipe Cards sold at Etsy!
Also, are you planning a dinner party? Keep organized with my simple, one-page, Party Planner (also, sold at Etsy). This sheet helps you keep track of your guests, menus and more… you'll love it!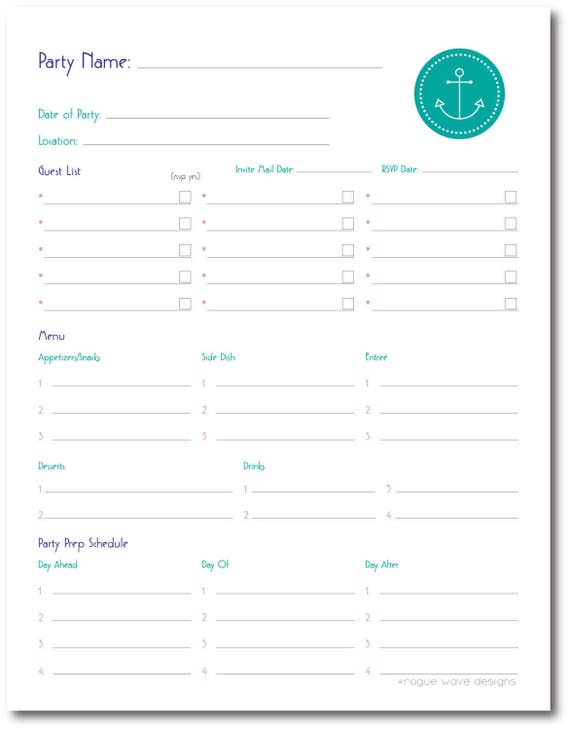 Looking for some other great recipes to try out? I love baking and making some desserts, so try out my Guinness Cupcakes, or some Pumpkin Cheesecake, or even some Vanilla inspired recipes!
Happy Baking!