When I found out that their is a Vanilla Cupcake day, I was quite happy! I LOVE vanilla cupcakes and treats. I can't help it! I know some people think its boring, or not flavorful enough, but I disagree. Vanilla is subtle,  decadent and delicious!  Vanilla is also a great base flavor to jump off off. Don't believe me, check out my Champagne Cupcakes cupcakes!
However, if you want to try your hand at some decadent vanilla cupcakes, this is my latest go-to recipe. It is the Moist Vanilla Cupcakes from the blog Life, Love and Sugar. Check out the recipe on their blog or find it by following me on Pinterest!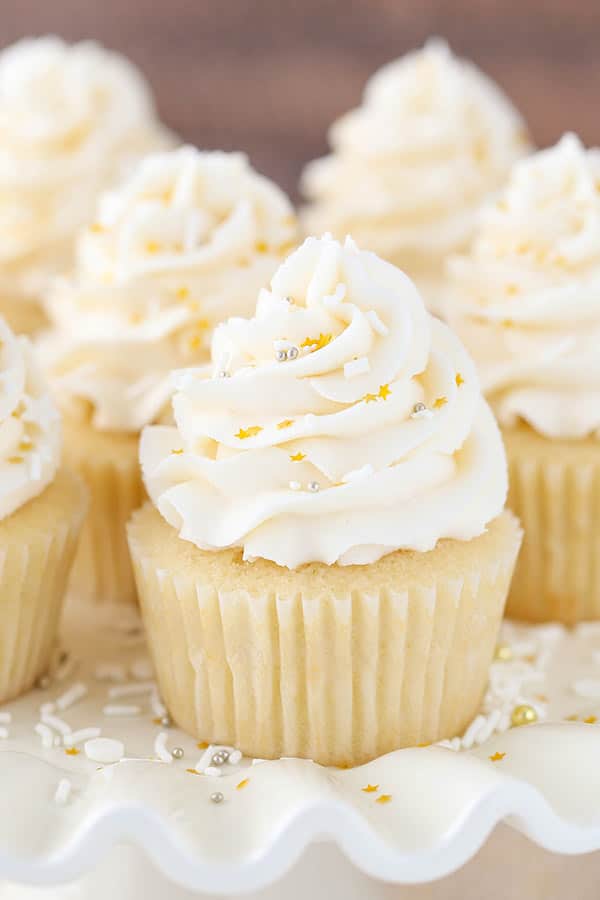 But when making cupcakes, you will need a few supplies, so I've scoured Amazon for some great deals on what you need to make your cupcakes perfect. Check out some of the items below.
And don't forget to keep your new favorite recipe for years and generations to come! Check out our Modern Nautical Recipe Cards sold at Etsy. You're going to love them.